It's a new day...and a new house.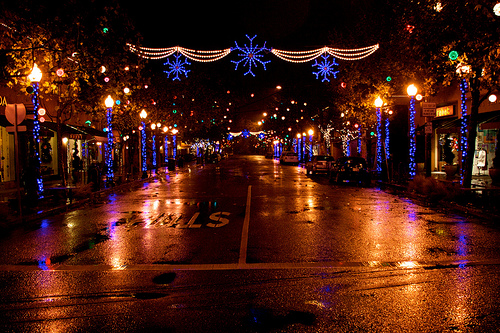 It's just one more day until Chicken and I start a new journey in Berkeley, CA. We'll be combining living spaces and moving into a quaint little 2 bedroom house with our (not so little anymore) darling Roxy. I feel like I've spent the past 2 months going at 100 mph and after this Sunday, I can unpack, sit down, and relax..all with the loves of my life. Although it feels a tad bittersweet to be leaving the heart of San Francisco, I will finally be coming home to my honey every night (not to mention avoiding hour long train rides down to the South Bay after work) and that makes it all worth it.  Chris and I call Berkeley the "Brooklyn" of San Francisco and I'm ready to have more space, a dining room, a yard to garden/bbq/play with the dog in, an OFFICE/creative space/desk, and did I mention there's an Anthropologie a block away?? Also, Craigory and I have promised each other not to have those blogs that "start out enthusiastically and eventually peter out". So both he and I will be writing/posting habitually...right CRAIG? Oh how I can not wait for the adventures coming our way. I feel so blessed! (Photos of this journey to come!) Here are my "new house = new beginnings" goals (in the order I thought them up): 1.  BLOG- document my life in photos I've taken, treasures I've found, people I love, food I'm trying, crafts I'm making, design I've done...then share them for the world to see.
2. Create beautiful things.
3. Play my violin, join an orchestra!
4. Throw dinner parties.
5. See the people I love more often, accomplish this with #4.
6. Work really hard at EVERYTHING.
7. Join a community-organized sport.
8. Volunteer, for children, for the hungry, for the sick, for the animals, for the environment.
9. Get more people to volunteer with me.
10. Take moments to enjoy the amazing people, surroundings, and things that surround me.
This is our new neighborhood. I heart.